Outreach Reports
Regular reports from Troy Bierma, our Resident Outreach Pastor.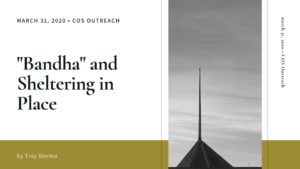 Sheltering-in-place for COVID-19 brings back many memories of our time in Nepal. Bangladesh would have been similar, but coincidentally we...
Read More
Terrible Nights and the Rohingya Crisis
Read Post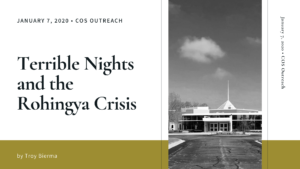 The other day I caught the second half of a catchy song. These lyrics caught my attention: My heart is...
Read More